Hysteria
Eliza Graves (2014)
Stonehearst Asylum
Définitivement une histoire d'amour ... de, par, pour et parmi les fous.
Mais n'est-ce pas là le propre de l'amour.
Quoiqu'il en soit un coup de foudre chevaleresque.
En plus des amoureux charmants, on retrouve Alfred et Gandi.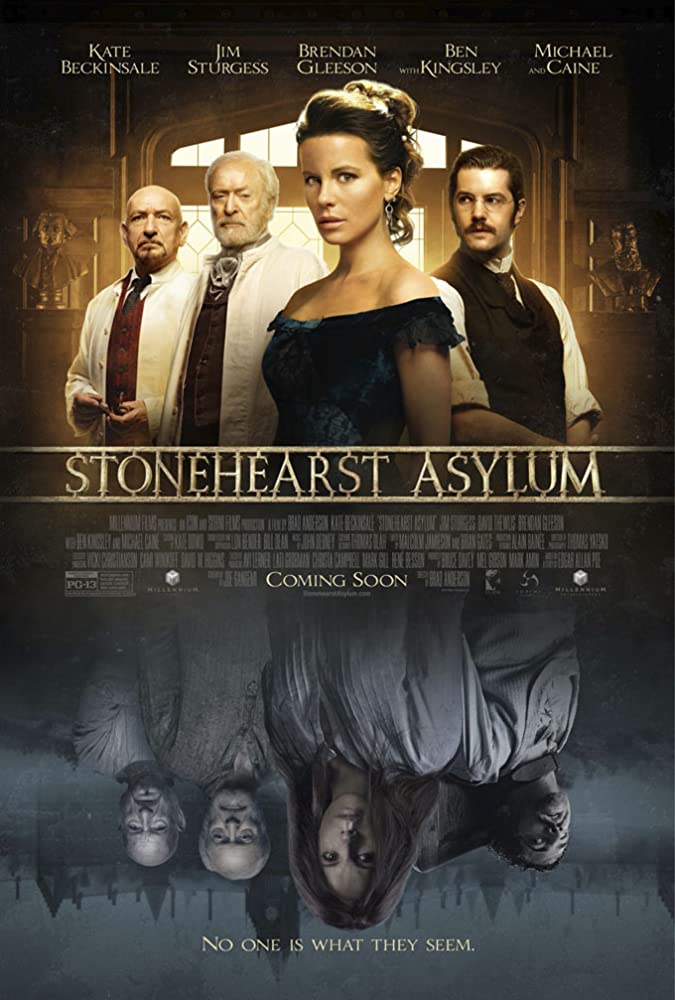 Critical response
Common criticism for the film centered upon what the reviewers felt was the film's failure to live up to its full potential, considering its atmosphere and all-A-list cast. The Los Angeles Times wrote, "On the surface, Anderson seems to have all the necessary pieces for a surreal psycho pop. But the fear factor eludes him, leaving Stonehearst Asylum more insipid than insane."
the reviewer for Film Journal International wrote, "While the film lacks the macabre humor of the original story, it does an excellent job of conveying the creeping horror of Victorian medicine."